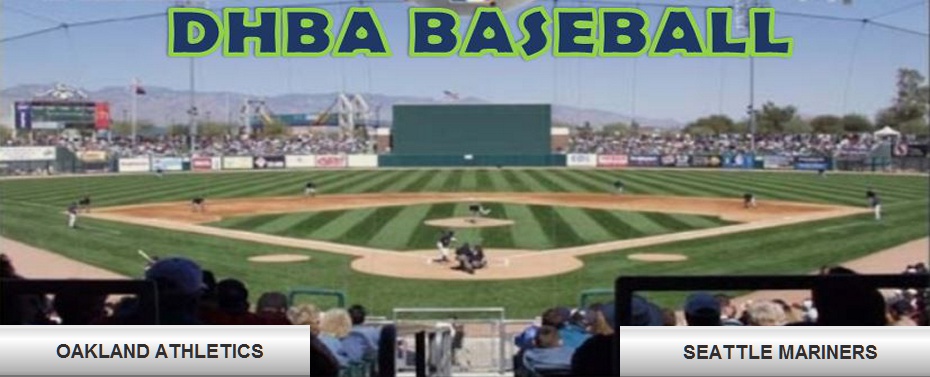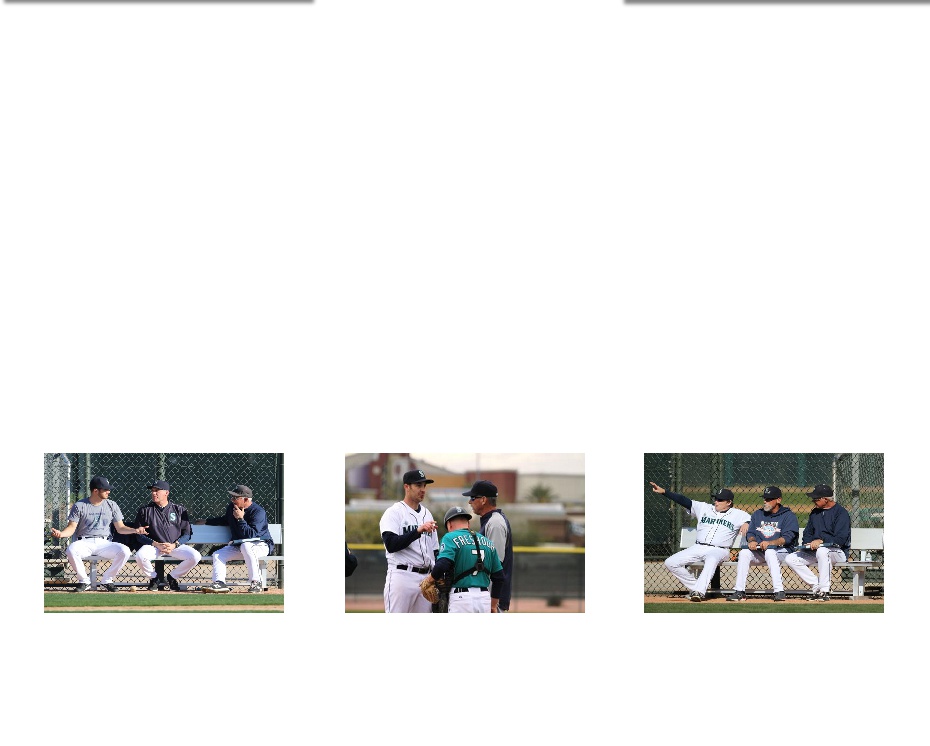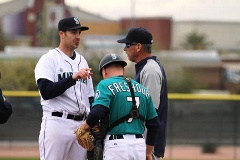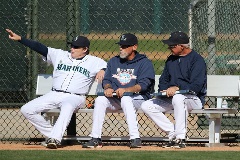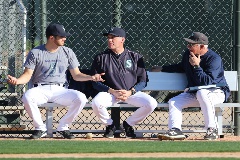 The 2017 Oakland Athletics /Seattle Mariners Fantasy Camp will start again with former M's and A's greats, all joining up with you for another week of baseball, baseball and more baseball. The weather will be great for each day of camp with the sunshine ready to shine down upon us and burn off those winter time PNW blues. We look forward to seeing you in Arizona at the 2017 camp and are excited to get things rolling again!


Talent not required
It's not whether you win or lose that counts here. It's that you love the game. In other words, your skill level doesn't matter. The Mariners Fantasy Camp is a great week and a lifetime of memories for baseball lovers of all shapes, sizes and ages. You don't need to be good. You just need to love the game and be over 30 years old!

ANOTHER GREAT LINEUP OF COACHES PLANNED IN CAMP FOR 2017!

The game's best help you be your best.
How would you like one-on-one instruction from some of the major league's best players? You got it. The pros are here to help you improve your game while you're having fun. So if you'd like to perfect your spilt-finger fast ball, boost your slugging percentage or learn to turn a double play, this is the place to do it.


Register online or call 877.993.7338 for more information

Standard Camp Dates
January 13-19, 2017

VIP Dates
January 11-19, 2017

January 13-19, 2017

At HoHoKam Park

January 13-19, 2017

At HoHoKam Park

This web site is the property of DHBA Baseball, LLC
All inquiries should be addressed to dhbaweb@dhbabaseball.com
© DHBA 2016